Smartphones Arriving In 2015
Posted: Dec 30 2014
In 2014 we saw a fantastic range of new phones being released, such as the HTC M8 and the iPhone 6. Next year, we have even more to be excited about in the mobile phone industry with a large range of new phones being released by the different manufacturers. Below, you will find a list of the smartphones we are looking forward to seeing in 2015.  
Samsung Galaxy S6
When To Expect It - February - April 2015.
Rumours - 
Samsung have labelled it 'Project Zero', and it is believed this will be the biggest update yet to the companies phone range.
It has been predicted it will have a display screen of around 5.2 to 5.3 inches.
It could feature a flexible display with a 2560 x 1440 resolution.
It looks likely to include a metal frame.
There's rumours that the phone will include a 20MP camera.
It will probably include a fingerprint scanner, heart rate monitor and microSD card. 
For More Information - 
HTC One M9
When To Expect It - Around March 2015.
Rumours - 
Will cost at least £549.
Reports from China say it will have a 5.5 inch 2560 x 1440 QHD display.
It is also rumoured to feature a Snapdragon 805 processor, 3GB of RAM and a 3500 mAh battery.
It may be called the HTC Hima and not the HTC One M9. 
It will have the same three colours as the M8 - gray, silver and gold, as well as a fourth, called "Gunmetal Gold".

It may also include a waterproof body and more mega-pixels in the camera.
For More Information -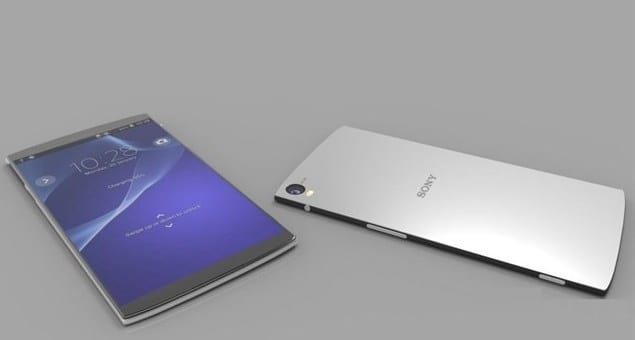 Sony Xperia Z4
When To Expect It - It was originally March 2015 but now more likely to around May - November.
Rumours - 
The Z4 will be the only flagship smartphone to be produced by Sony in 2015.

Due to Sony Pictures recently being hacked, information about the Z4 has been released, emails between CEO Michael Lynton and Executive Vice President Of Consumer Marketing George Leon have apparently discussed the phone being placed in the next James Bond film and that Daniel Craig and Director Sam Mendes will have an input on the phones design. 

There were also mentions of a Sony Xperia Z4 Compact or a 007 Edition.

Sony Xperia Z4 will be a 5.5 inch phablet with a Quad HD (2560x1440) screen.

Its rumoured the phone will include 4GB of RAM, a 32-bit Snapdragon 805 processor and the camera will have a 20.7MP resolution.
For More Information - 
LG G4
When To Expect It -  April or May 2015.
Rumours - 
They could be getting rid of the bezel and replacing it with a 

slender 0.7mm of fat around its perimeter.

LG have recently announced they are looking to launch a number of bendy phones for 2015, maybe this phone will be the first to be launched.

LG have recently unveiled it's own-brand octa-core processor, so that might be used in this new phone.

Will have at least a QHD screen.

LG have already patented the names of LG G4, LG G5, LG G6, LG G7, LG G8 and LG G9. 

It will cost around £500. 
For More Information - 
iPhone 7
When To Expect It -  Around September 2015.
Rumours - 
According to blogger John Gruber, the next iPhone will have the largest camera advancement yet, offering quality that rivals a DSLR.
It will probably include a wireless charging function.
Another likely feature will be the use of Sapphire glass. This is already used on their watches. 
Apple may use a new processor - the A9 - which was produced by Samsung.
This phone could be named the iPhone 6S, iPhone 7, the iPhone Air or maybe Apple will suprize us again. 
Liquidmetal is also rumoured to be under consideration as a material for the chassis, as it's more durable than aluminium.
Apple have recently been approved a patent that rotates the phone when falling to prevent a cracked screen, perhaps this feature will be included.
According to Economics Daily News the iPhone 7 could feature a 3D display. 
For More Information - 
Samsung Galaxy Note 5
When To Expect It -  September 2015.
Rumours - 
The Samsung Galaxy Note 5 will become the first smartphone to feature a 3840 x 2160 pixel Ultra HD 4K display.
The phone will have a fantastic picture quality with a 746 pixels-per-inch image density.
It is predicted that the Note 5 will have the same stylus pen as the Note 4.
The Note 5 will feature a 20.9 MP main camera and a 5 MP secondary camera. 
Other new rumoured features include, a new battery saving mode, water & dust proof body, an advanced fingerprint scanner, eye scanning technology, front facing speakers and an aluminium chassis. 
It is also expected that Samsung will use Corning Gorilla Glass 4 on this phone. 
For More Information -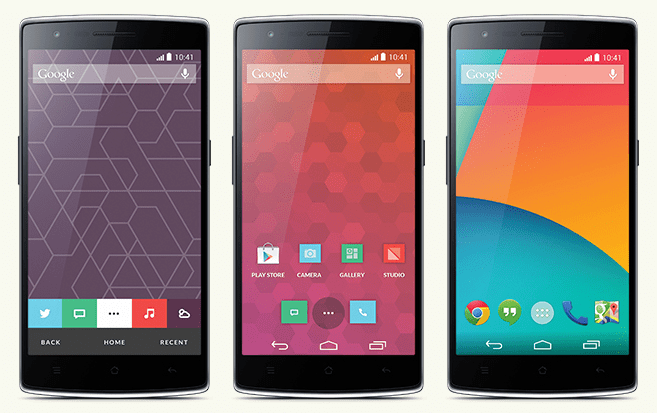 OnePlus Two
When To Expect It -  Somewhere between April and September 2015. 
Rumours - 
Recently a source told Business Insider that OnePlus will sell the new phone for much less than the competing phones. 

The OnePlus Two will have have a Qualcomm's Snapdragon 805 processor, a 5.5 inch screen and 32GB of storage.

The phone will also include a 16 megapixel camera and a 5 megapixel camera. 

Recently, the executive of OnePlus responded to customers requests with "We've seen a lot of people asking for a smaller device, and want to let everyone know that we hear you. We're thinking about it."
For More Information - 
Microsoft Lumia 1030
When To Expect It -  N/A
Rumours - 
The phone may be called the McLaren. 
The phone will be bigger than the iPhone 6. 
It will also include a massively advanced camera, 2GB of RAM and 32GB of onboard storage. 
It will have a 1080p full HD display.
Reports show that the phone will also support 4G and include a microSD along with a micro SIM.
For More Information -