The Best Picture Sharing & Editing Apps 2014
Posted: Jun 16 2014
Online photo sharing is becoming increasingly more  popular and it's not only selfies, we  also take pictures of our pets, food, cars and everything else in between, therefore, its become  vital  that you utilise the best apps available to make your pictures are perfect before you hit the post button. The apps below are all related to picture sharing and photo editing and all have unique qualities, please explore the list below.   
The Apps
Instagram – Free
With over 200 million users, people love Instagram. Arguably the world's most popular photo sharing app gives you all the options to edit, share and discover.
Snap Chat – Free
This app enables you to send pictures to your friends. However, there's a twist, within seconds its deleted, so unless a screenshot is taken, its gone forever.
Path – Free
Path is a personal social network designed to help you stay closer with family and friends. This app allows you to determine who gets to see your pictures and when.
This app is especially useful for sharing your picture on various different social media platforms at just one tap of a button.
Photo 365 – £1.49
This app encourages you to take a picture every day of the year, and then when the year finishes, it compiles them for you.
Touchnote postCards – Free
This app allows you to create and send postcards from your phone. And you get free UK & worldwide delivery on all personalised postcards sent out.
8mm Vintage Camera - £1.49
This app was used by director Malik Bendjelloul in his Oscar-winning film "Searching for Sugar Man" 
8mm Vintage Camera helps you transform those modern day pictures into vintage masterpieces.
Adobe Photoshop Express - Free
Probably the most well-known photo editing software in the world, now gives you the chance to edit your pictures in style for free by downloading this app. They also give you the choice to buy the paid version for even more options.
Repix - Free
Featured by Apple in over 100 countries this is a fantastic photo editing app.
Diptic - 63p
With Diptic you can create photo collages and share them with your friends.
Frontback - Free
This app is really different, to use it, you must take a photo with the front camera, another with the back camera, and then share the captured images in a single image.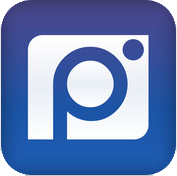 Pixable - Free
With this app you can view all the latest photos and videos shared on your social networks, plus all the trending stories, all in one place.
Facetune - £1.99
The perfect selfie photo editor.
Photosynth – Free
Probably the best panorama app on the market.
PhotoToaster - £1.99
PhotoToaster is a top rated photo editor for the iPhone / iPad and is highly recommended by professionals.
Photobucket – Free
This is a great app to store all your photos in one place and access them when needed.
* If you have any suggestions, please leave a comment below.